Welcome to Bush Hill Park Kebab,
Do you feel like ordering in? Are you too tired to dress up and go out for dinner? Well, there is no problem at all because Bush Hill Park Kebab is here to cater for you right at your home. Are you wondering what kind of food we can deliver? Everything; from Fast Food to proper meals; you get everything when you order your dinner at Bush Hill Park Kebab.
Our lavish and delicious menu includes tasty dishes like Pizzas, Kebabs, Wraps, Burgers and even side orders like chicken nuggets. But we have something special for your family as well – delicious kids' meals will woo your kids. Can it get any easier than this? We don't think so. So next time you feel like ordering ANYTHING to eat while you sit back and relax at home, think of Bush Hill Park Kebab & Pizza House!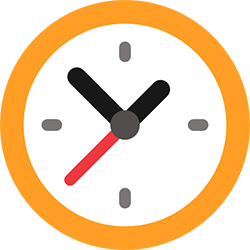 Mon - Sat: 12 Noon - Till Late
Sun: 3pm - 12 Midnight
Mon - Sat: 12 Noon - Till Late
Sun: 2:30pm - 11:30pm
Recent Web Reviews
Very nice .! Thanks.
William Skehan
Jul 22,2023
High quality
Bazi Baker
Jul 03,2023
Just finished my dinner!!!! It was amazing !!! Been delivered within 45 min on a special occasion Father's day!!!! Food came being hot and freshly cooked!!! Just amazing when you fancy something special for a special occasion
Rolanda Dauna
Jun 18,2023
Have always ordered from these guys! The friendliest staff brothers - never an issue, nice and easy website to order from too!
Touhidul Alam
Jun 04,2023
Always the best. Very clean and authentic food.
Duminda Hapugoda Rankothgedara
Apr 03,2023